Hadassah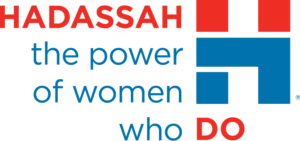 The Cedar Rapids/Iowa City Chapter of Hadassah sponsors various events, such as our Tu B'Shvat Seder and the monthly book club at Temple Judah. Our book club meets approximately every 6 weeks. Books are chosen by those attending, with the only requirement being that there is some Jewish connection. Everyone is welcome to attend, even if you have not read the book. Hadassah membership is not required. Check our Events Calendar for the next book club event!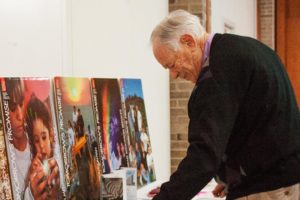 You can support  Hadassah by becoming a member of the Cedar Rapids/Iowa City Chapter, by attending an event, or by donating. When you support Hadassah's mission, it makes a difference in the lives of those around the world and in your own community.
---

Upcoming Hadassah Events 
for the
Cedar Rapids/Iowa City Chapter
Book Group & Coffee
October 23, 2019, 
7:00 pm
 at Temple Judah
The German Girl by Armondo Lucas Correa
Everyone is welcome. Please bring a snack to share.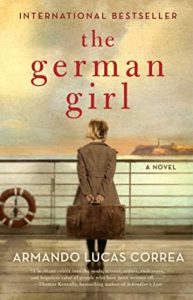 Before everything changed, young Hannah Rosenthal lived a charmed life. But now, in 1939, the streets of Berlin are draped with red, white, and black flags; her family's fine possessions are hauled away; and they are no longer welcome in the places that once felt like home. Hannah and her best friend, Leo Martin, make a pact: whatever the future has in store for them, they'll meet it together. Hope appears in the form of the SS St. Louis , a transatlantic liner offering Jews safe passage out of Germany. After a frantic search to obtain visas, the Rosenthals and the Martins depart on the luxurious ship bound for Havana. Life on board the St. Louis is like a surreal holiday for the refugees, with masquerade balls, exquisite meals, and polite, respectful service. But soon ominous rumors from Cuba undermine the passengers' fragile sense of safety. From one day to the next, impossible choices are offered, unthinkable sacrifices are made, and the ship that once was their salvation seems likely to become their doom.
Seven decades later in New York City, on her twelfth birthday, Anna Rosen receives a strange package from an unknown relative in Cuba, her great-aunt Hannah. Its contents will inspire Anna and her mother to travel to Havana to learn the truth about their family's mysterious and tragic past, a quest that will help Anna understand her place and her purpose in the world. The German Girl sweeps from Berlin at the brink of the Second World War to Cuba on the cusp of revolution, to New York in the wake of September 11, before reaching its deeply moving conclusion in the tumult of present-day Havana.
---
To become involved in Hadassah at Temple Judah,
contact one of the officers below:
Hadassah Officers



President
Becky Bunting
Secretary
Nancy Margulis
Treasurer
Becky Bunting
HMO Chair
Suisan Goldberg
Youth Aliyah Chair
Amy Heeren
Health & Wellness Chair
Suisan Goldberg
Book Group Chair
Nancy Margulis
Save
Save
Save
Save
Save
Save
Save
Save
Save
Save
Save
Save
Save
Save