Hadassah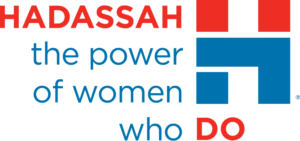 The Cedar Rapids/Iowa City Chapter of Hadassah sponsors various events, such as our Tu B'Shvat Seder and the monthly book club at Temple Judah. Our book club meets approximately every 6 weeks. Books are chosen by those attending, with the only requirement being that there is some Jewish connection. Everyone is welcome to attend, even if you have not read the book. Hadassah membership is not required. Check our Events Calendar for the next book club event!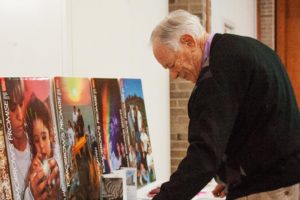 You can support  Hadassah by becoming a member of the Cedar Rapids/Iowa City Chapter, by attending an event, or by donating. When you support Hadassah's mission, it makes a difference in the lives of those around the world and in your own community.
---

Upcoming Hadassah Events for the
Cedar Rapids/Iowa City Chapter
Book Group & Coffee
August 17, 2022, 7:00 pm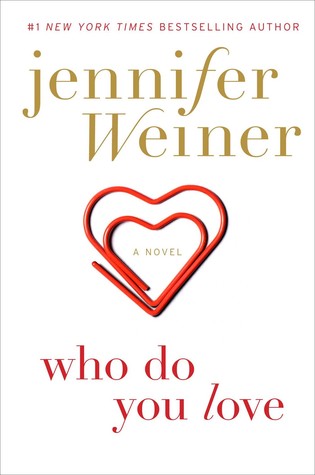 Who Do You Love: A Novel by Jennifer Weiner
Everyone is welcome.
From the "hilarious, heartbreaking, and insightful" (The Miami Herald) bestselling author Jennifer Weiner comes a sweeping, modern day fairy tale about first romance and lasting love. When the love you love is the one who got away…
Rachel Blum and Andy Landis are just eight years old when they meet late one night in an ER waiting room. Born with a congenital heart defect, Rachel is a veteran of hospitals, and she's intrigued by the boy who shows up all alone with a broken arm. He tells her his name. She tells him a story. After Andy's taken back to a doctor and Rachel's sent back to her bed, they think they'll never see each other again.
Rachel grows up wanting for nothing in a fancy Florida suburb, the popular and protected daughter of two doting parents. Andy grows up poor in Philadelphia with a single mom and a rare talent that will let him become one of the best runners of his generation.
Over the next three decades, their paths cross in magical and ordinary ways. They make grand plans and dream big dreams as they grow together and apart in starts and stops. Through it all, Andy and Rachel never stop thinking about that night in the hospital waiting room all of those years ago, a chance encounter that changed the course of both of their lives.
In this captivating, often witty tale about the bonds between women and men, love and fate, and the truth about happy endings, Jennifer Weiner delivers two of her most memorable characters and a love story you'll never forget.
The meeting will be held in-person and over Zoom. If you have not attended in the past two months and would like the Zoom link, please contact the office. Current participants will automatically receive an invite.
---
To become involved in Hadassah at Temple Judah,
contact one of the officers below:
Hadassah Officers



President
Becky Bunting
Secretary
Nancy Margulis
Treasurer
Becky Bunting
HMO Chair
Suisan Goldberg
Youth Aliyah Chair
Amy Heeren
Health & Wellness Chair
Suisan Goldberg
Book Group Chair
Nancy Margulis
Save
Save
Save
Save
Save
Save
Save
Save
Save
Save
Save
Save
Save
Save