Hadassah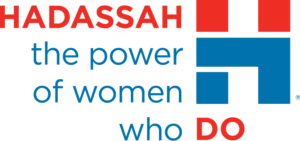 The Cedar Rapids/Iowa City Chapter of Hadassah sponsors various events, such as our Tu B'Shvat Seder and the monthly book club at Temple Judah. Our book club meets approximately every 6 weeks. Books are chosen by those attending, with the only requirement being that there is some Jewish connection. Everyone is welcome to attend, even if you have not read the book. Hadassah membership is not required. Check our Events Calendar for the next book club event!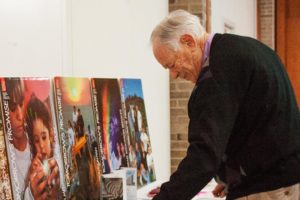 You can support  Hadassah by becoming a member of the Cedar Rapids/Iowa City Chapter, by attending an event, or by donating. When you support Hadassah's mission, it makes a difference in the lives of those around the world and in your own community.
---

Upcoming Hadassah Events 
for the
Cedar Rapids/Iowa City Chapter
Book Group & Coffee
December 4, 2019, 
7:00 pm
 at Temple Judah
The Road to Waubeek: Discovering Jay G. Sigmund by Barbara Feller
Everyone is welcome. Please bring a snack to share.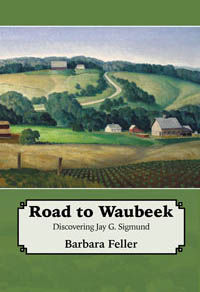 At the crossroads of two remarkable cultural legends exists Jay Sigmund, born in Waubeek, Iowa. As the Regionalist movement was in full swing guess who had an enormous influence on well-known artist icon Grant Wood? Jay Sigmund. Also, at this time, it turned out that a paperboy in Cedar Rapids, Iowa, was working on his poetry with Jay Sigmund this paperboy was Paul Engle, who later went on to co-create the Iowa Writers' Workshop and the international Writers' Workshop at the University of Iowa.
In his time, Jay Sigmund was a well respected insurance agent, but also a well respected and well-known author of poetry as well as having a major impact on Midwestern culture.
---
To become involved in Hadassah at Temple Judah,
contact one of the officers below:
Hadassah Officers



President
Becky Bunting
Secretary
Nancy Margulis
Treasurer
Becky Bunting
HMO Chair
Suisan Goldberg
Youth Aliyah Chair
Amy Heeren
Health & Wellness Chair
Suisan Goldberg
Book Group Chair
Nancy Margulis
Save
Save
Save
Save
Save
Save
Save
Save
Save
Save
Save
Save
Save
Save