Hadassah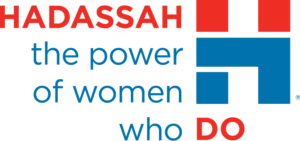 The Cedar Rapids/Iowa City Chapter of Hadassah sponsors various events, such as our Tu B'Shvat Seder and the monthly book club at Temple Judah. Our book club meets approximately every 6 weeks. Books are chosen by those attending, with the only requirement being that there is some Jewish connection. Everyone is welcome to attend, even if you have not read the book. Hadassah membership is not required. Check our Events Calendar for the next book club event!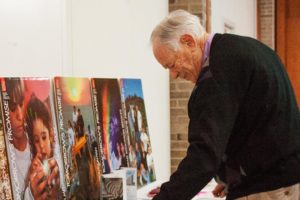 You can support  Hadassah by becoming a member of the Cedar Rapids/Iowa City Chapter, by attending an event, or by donating. When you support Hadassah's mission, it makes a difference in the lives of those around the world and in your own community.
---

Upcoming Hadassah Events for the
Cedar Rapids/Iowa City Chapter
Book Group & Coffee
February 25, 2021, 7:00 pm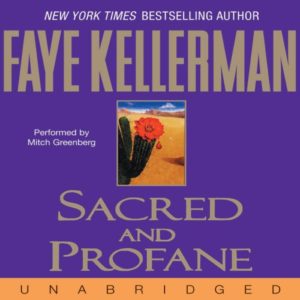 Sacred and Profane by Faye Kellerman
Everyone is welcome.
Los Angeles police detective Peter Decker had grown very close to Rina Lazarus' young sons, as he had to their mother, and he looked forward to spending a day of his vacation camping with the boys. When one of the boys stumbles on two human skeletons, charred beyond recognition but identified by a forensic dentist as teenage girls, vacation time is over for Decker. The father of a teenage daughter himself, Decker throws himself into the murder case, both professionally and emotionally. His quest pulls him deep into the crack dens of Hollywood Boulevard and painfully close to the children of the streets and a nightmare world he must make his own.
A subplot of the book that is not included in the description is Peter's exploration of his Jewishness. He learns in the first book that he was born Jewish. (He knows he is adopted.) Rina is orthodox and will not marry someone not Jewish. Peter begins to take instruction from the Rabbi of the Yeshiva where Rina lives and works. Peter questions his belief in God and his spirituality in contrast with what he sees on the street as an LA detective.
You do not need to read the first book to follow the plot of this one.
The meeting will be over Zoom. If you have not attended in the past 2 months and would like an invitation, please contact the office. Current participants will automatically receive an invite.
---
To become involved in Hadassah at Temple Judah,
contact one of the officers below:
Hadassah Officers



President
Becky Bunting
Secretary
Nancy Margulis
Treasurer
Becky Bunting
HMO Chair
Suisan Goldberg
Youth Aliyah Chair
Amy Heeren
Health & Wellness Chair
Suisan Goldberg
Book Group Chair
Nancy Margulis
Save
Save
Save
Save
Save
Save
Save
Save
Save
Save
Save
Save
Save
Save