Hadassah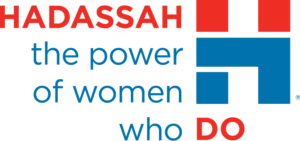 The Cedar Rapids/Iowa City Chapter of Hadassah sponsors various events, such as our Tu B'Shvat Seder and the monthly book club at Temple Judah. Our book club meets approximately every 6 weeks. Books are chosen by those attending, with the only requirement being that there is some Jewish connection. Everyone is welcome to attend, even if you have not read the book. Hadassah membership is not required. Check our Events Calendar for the next book club event!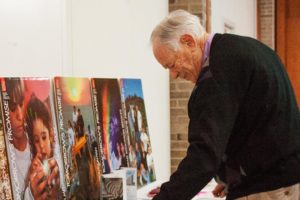 You can support  Hadassah by becoming a member of the Cedar Rapids/Iowa City Chapter, by attending an event, or by donating. When you support Hadassah's mission, it makes a difference in the lives of those around the world and in your own community.
---

Upcoming Hadassah Events 
for the
Cedar Rapids/Iowa City Chapter
Book Group & Coffee
March 21, 2018, 
7:00 pm
 at Temple Judah

Gustav's Sonata by Rose Tremain
Everyone is welcome. Please bring a snack to share.
Gustav Perle grows up in a small town in Switzerland, where the horrors of the Second World War seem only a distant echo. An only child, he lives alone with Emilie, the mother he adores but who treats him with bitter severity. He begins an intense friendship with a Jewish boy his age, talented and mercurial Anton Zweibel, a budding concert pianist. The novel follows Gustav's family, tracing the roots of his mother's anti-Semitism and its impact on her son and his beloved friend.
Moving backward to the war years and the painful repercussions of an act of conscience, and forward through the lives and careers of the two men, one who becomes a hotel owner, the other a concert pianist, The Gustav Sonata explores the passionate love of childhood friendship as it is lost, transformed, and regained over a lifetime. It is a powerful and deeply moving addition to the beloved oeuvre of one of our greatest contemporary novelists.
---
To become involved in Hadassah at Temple Judah, contact one of the officers below:
Hadassah Officers



President
Becky Bunting
Secretary
Nancy Margulis
Treasurer
Becky Bunting
Membership Chair
Theresa Fishleder
HMO Chair
Theresa Fishleder
JNF Chair
Susan Goldberg
Cards & Certificates
Barbara Ettinger
Book Group Chair
Nancy Margulis
Save
Save
Save
Save
Save
Save
Save
Save
Save
Save
Save
Save
Save
Save