Hadassah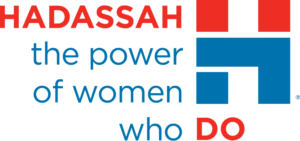 The Cedar Rapids/Iowa City Chapter of Hadassah sponsors various events, such as our Tu B'Shvat Seder and the monthly book club at Temple Judah. Our book club meets approximately every 6 weeks. Books are chosen by those attending, with the only requirement being that there is some Jewish connection. Everyone is welcome to attend, even if you have not read the book. Hadassah membership is not required. Check our Events Calendar for the next book club event!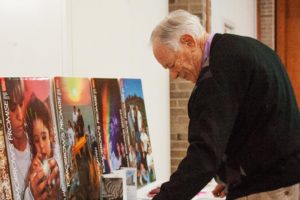 You can support  Hadassah by becoming a member of the Cedar Rapids/Iowa City Chapter, by attending an event, or by donating. When you support Hadassah's mission, it makes a difference in the lives of those around the world and in your own community.
---

Upcoming Hadassah Events for the
Cedar Rapids/Iowa City Chapter
Book Group & Coffee
February 15, 2023, 7:00 pm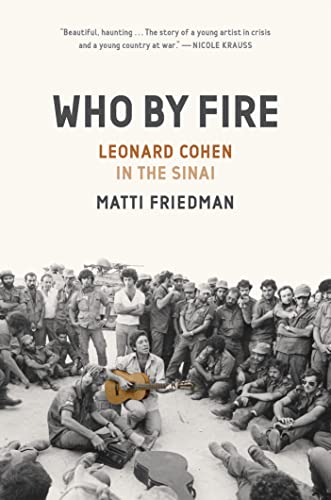 Who By Fire: Leonard Cohen In the Sinai by Matti Friedman
Everyone is welcome.
Leonard Cohen fans know that Judaism was a crit­i­cal part of his identity. Experts know that sec­u­lar Israelis revere his mem­o­ry. These two facts come togeth­er in this riv­et­ing book by Mat­ti Fried­man. The incredible never-before-told story of Leonard Cohen's 1973 tour of Israel during the Yom Kippur War. In October, 1973, the poet and singer Leonard Cohen – 39 years old, famous, unhappy, and at a creative dead end – traveled to the Sinai desert and inserted himself into the chaos and bloodshed of the Yom Kippur War. Moving around the front with a guitar and a pick-up team of local musicians, Cohen dived headlong into the midst of a global crisis and met hundreds of fighting men and women at the worst moment of their lives. His audiences heard him knowing it might be the last thing they heard, and those who survived never forgot what they heard.
Cohen's war tour was an electric cultural moment, one that still echoes today, and one that inspired some of his greatest songs – but a moment that only few knew about, until now. In Who By Fire, Canadian-Israeli journalist Matti Friedman gives us a riveting account of what happened during those weeks in Israel in October, 1973. With access to amazing and never-before-seen material written by Cohen himself, along with dozens of interviews and rare photographs, Friedman revives this fraught and stunning time, presenting an intimate and unforgettable portrait of the artist, and of the young people who heard him sing in the midst of combat.
Who By Fire brings us close to one the greatest, most brilliant and charismatic voices of our times, and gives us a rare glimpse of war, faith, and belonging.
The meeting will be held in-person and over Zoom. If you have not attended in the past two months and would like the Zoom link, please contact the office. Current participants will automatically receive an invite.
---
To become involved in Hadassah at Temple Judah,
contact one of the officers below:
Hadassah Officers



President
Becky Bunting
Secretary
Nancy Margulis
Treasurer
Becky Bunting
HMO Chair
Suisan Goldberg
Youth Aliyah Chair
Amy Heeren
Health & Wellness Chair
Suisan Goldberg
Book Group Chair
Nancy Margulis
Save
Save
Save
Save
Save
Save
Save
Save
Save
Save
Save
Save
Save
Save