Hadassah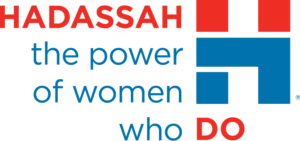 The Cedar Rapids/Iowa City Chapter of Hadassah sponsors various events, such as our Tu B'Shvat Seder and the monthly book club at Temple Judah. Our book club meets approximately every 6 weeks. Books are chosen by those attending, with the only requirement being that there is some Jewish connection. Everyone is welcome to attend, even if you have not read the book. Hadassah membership is not required. Check our Events Calendar for the next book club event!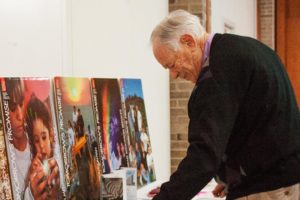 You can support  Hadassah by becoming a member of the Cedar Rapids/Iowa City Chapter, by attending an event, or by donating. When you support Hadassah's mission, it makes a difference in the lives of those around the world and in your own community.
---

Upcoming Hadassah Events for the
Cedar Rapids/Iowa City Chapter
Book Group & Coffee
August 13, 2020, 7:00 pm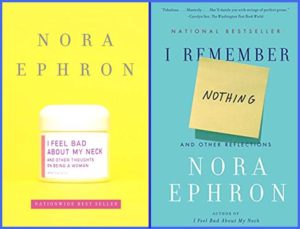 I Feel Bad About My Neck and I Remember Nothing by Nora Ephron
Everyone is welcome. Please bring a snack to share.
I Feel Bad About My Neck
With her disarming, intimate, completely accessible voice, and dry sense of humor, Nora Ephron shares with us her ups and downs in I Feel Bad About My Neck, a candid, hilarious look at women who are getting older and dealing with the tribulations of maintenance, menopause, empty nests, and life itself.
The woman who brought us When Harry Met Sally . . . discusses everything–from how much she hates her purse to how much time she spends attempting to stop the clock: the hair dye, the treadmill, the lotions and creams that promise to slow the aging process but never do. Oh, and she can't stand the way her neck looks. But her dermatologist tells her there's no quick fix for that.
Ephron chronicles her life, but mostly she speaks frankly and uproariously about life as a woman of a certain age.
I Remember Nothing
Nora Ephron returns with her first book since the astounding success of I Feel Bad About My Neck, taking a cool, hard, hilarious look at the past, the present, and the future, bemoaning the vicissitudes of modern life, and recalling with her signature clarity and wisdom everything she hasn't (yet) forgotten.
Ephron writes about falling hard for a way of life ("Journalism: A Love Story") and about breaking up even harder with the men in her life ("The D Word"); lists "Twenty-five Things People Have a Shocking Capacity to Be Surprised by Over and Over Again" ("There is no explaining the stock market but people try"; "You can never know the truth of anyone's marriage, including your own"; "Cary Grant was Jewish"; "Men cheat"); reveals the alarming evolution, a decade after she wrote and directed You've Got Mail, of her relationship with her in-box ("The Six Stages of E-Mail"); and asks the age-old question, which came first, the chicken soup or the cold? All the while, she gives candid, edgy voice to everything women who have reached a certain age have been thinking . . . but rarely acknowledging.
The meeting will be over Zoom. If you have not attended in the past 2 months and would like an invitation, please contact the office. Current participants will automatically receive an invite.
---
To become involved in Hadassah at Temple Judah,
contact one of the officers below:
Hadassah Officers



President
Becky Bunting
Secretary
Nancy Margulis
Treasurer
Becky Bunting
HMO Chair
Suisan Goldberg
Youth Aliyah Chair
Amy Heeren
Health & Wellness Chair
Suisan Goldberg
Book Group Chair
Nancy Margulis
Save
Save
Save
Save
Save
Save
Save
Save
Save
Save
Save
Save
Save
Save