Hadassah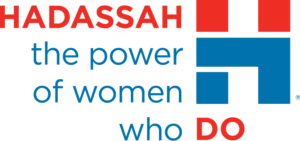 The Cedar Rapids/Iowa City Chapter of Hadassah sponsors various events, such as our Tu B'Shvat Seder and the monthly book club at Temple Judah. Our book club meets approximately every 6 weeks. Books are chosen by those attending, with the only requirement being that there is some Jewish connection. Everyone is welcome to attend, even if you have not read the book. Hadassah membership is not required. Check our Events Calendar for the next book club event!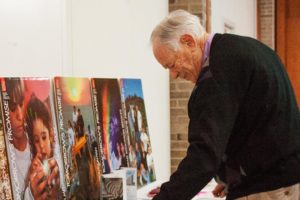 You can support  Hadassah by becoming a member of the Cedar Rapids/Iowa City Chapter, by attending an event, or by donating. When you support Hadassah's mission, it makes a difference in the lives of those around the world and in your own community.
---

Upcoming Hadassah Events 
for the
Cedar Rapids/Iowa City Chapter
Book Group & Coffee
April 17, 2019, 
7:00 pm
 at Temple Judah
The Museum of Extraordinary Things by Alice Hoffman
Everyone is welcome. Please bring a snack to share.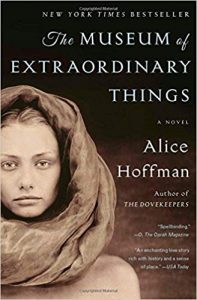 Mesmerizing and illuminating, Alice Hoffman's The Museum of Extraordinary Things is the story of an electric and impassioned love between two vastly different souls in New York during the volatile first decades of the twentieth century.
Coralie Sardie is the daughter of the sinister impresario behind The Museum of Extraordinary Things, a Coney Island boardwalk freak show that thrills the masses. An exceptional swimmer, Coralie appears as the Mermaid in her father's "museum," alongside performers like the Wolfman, the Butterfly Girl, and a one-hundred-year-old turtle. One night Coralie stumbles upon a striking young man taking pictures of moonlit trees in the woods off the Hudson River.
The dashing photographer is Eddie Cohen, a Russian immigrant who has run away from his father's Lower East Side Orthodox community and his job as a tailor's apprentice. When Eddie photographs the devastation on the streets of New York following the infamous Triangle Shirtwaist Factory fire, he becomes embroiled in the suspicious mystery behind a young woman's disappearance and ignites the heart of Coralie.
With its colorful crowds of bootleggers, heiresses, thugs, and idealists, New York itself becomes a riveting character as Hoffman weaves her trademark magic, romance, and masterful storytelling to unite Coralie and Eddie in a sizzling, tender, and moving story of young love in tumultuous times. The Museum of Extraordinary Things is Alice Hoffman at her most spellbinding.  
Book Group & Coffee
May 29, 2019, 
7:00 pm
 at Temple Judah
The Tattoist of Auschwitz: a novel by Heather Morris
Everyone is welcome. Please bring a snack to share.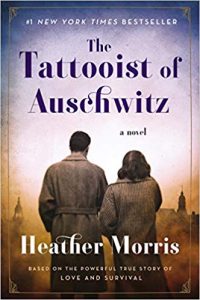 This beautiful, illuminating tale of hope and courage is based on interviews that were conducted with Holocaust survivor and Auschwitz-Birkenau tattooist Ludwig (Lale) Sokolov–an unforgettable love story in the midst of atrocity.
"The Tattooist of Auschwitz is an extraordinary document, a story about the extremes of human behavior existing side by side: calculated brutality alongside impulsive and selfless acts of love. I find it hard to imagine anyone who would not be drawn in, confronted and moved. I would recommend it unreservedly to anyone, whether they'd read a hundred Holocaust stories or none."–Graeme Simsion, internationally-bestselling author of The Rosie Project
In April 1942, Lale Sokolov, a Slovakian Jew, is forcibly transported to the concentration camps at Auschwitz-Birkenau. When his captors discover that he speaks several languages, he is put to work as a Tätowierer (the German word for tattooist), tasked with permanently marking his fellow prisoners.
Imprisoned for over two and a half years, Lale witnesses horrific atrocities and barbarism–but also incredible acts of bravery and compassion. Risking his own life, he uses his privileged position to exchange jewels and money from murdered Jews for food to keep his fellow prisoners alive.
One day in July 1942, Lale, prisoner 32407, comforts a trembling young woman waiting in line to have the number 34902 tattooed onto her arm. Her name is Gita, and in that first encounter, Lale vows to somehow survive the camp and marry her.
A vivid, harrowing, and ultimately hopeful re-creation of Lale Sokolov's experiences as the man who tattooed the arms of thousands of prisoners with what would become one of the most potent symbols of the Holocaust, The Tattooist of Auschwitz is also a testament to the endurance of love and humanity under the darkest possible conditions.
---
To become involved in Hadassah at Temple Judah,
contact one of the officers below:
Hadassah Officers



President
Becky Bunting
Secretary
Nancy Margulis
Treasurer
Becky Bunting
Membership Chair
Theresa Fishleder
HMO Chair
Theresa Fishleder
JNF Chair
Susan Goldberg
Book Group Chair
Nancy Margulis
Save
Save
Save
Save
Save
Save
Save
Save
Save
Save
Save
Save
Save
Save