Hadassah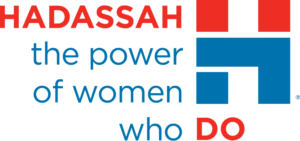 The Cedar Rapids/Iowa City Chapter of Hadassah sponsors various events, such as our Tu B'Shvat Seder and the monthly book club at Temple Judah. Our book club meets approximately every 6 weeks. Books are chosen by those attending, with the only requirement being that there is some Jewish connection. Everyone is welcome to attend, even if you have not read the book. Hadassah membership is not required. Check our Events Calendar for the next book club event!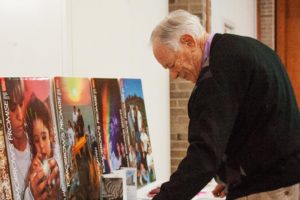 You can support  Hadassah by becoming a member of the Cedar Rapids/Iowa City Chapter, by attending an event, or by donating. When you support Hadassah's mission, it makes a difference in the lives of those around the world and in your own community.
---

Upcoming Hadassah Events for the
Cedar Rapids/Iowa City Chapter
Book Group & Coffee
July 6, 2022, 7:00 pm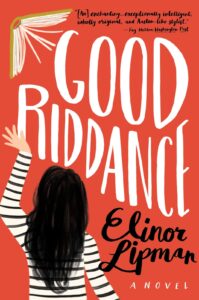 Good Riddance by Elinor Lipman
Everyone is welcome.
In a delightful new romantic comedy from Elinor Lipman, one woman's trash becomes another woman's treasure, with deliriously entertaining results.
Daphne Maritch doesn't quite know what to make of the heavily annotated high school yearbook she inherits from her mother, who held this relic dear. Too dear. The late June Winter Maritch was the teacher to whom the class of '68 had dedicated its yearbook, and in turn she went on to attend every reunion, scribbling notes and observations after each one—not always charitably—and noting who overstepped boundaries of many kinds.
In a fit of decluttering (the yearbook did not, Daphne concluded, "spark joy"), she discards it when she moves to a small New York City apartment. But when it's found in the recycling bin by a busybody neighbor/ documentary filmmaker, the yearbook's mysteries—not to mention her own family's—take on a whole new urgency, and Daphne finds herself entangled in a series of events both poignant and absurd.
Good Riddance is a pitch-perfect, whip-smart new novel from an "enchanting, infinitely witty yet serious, exceptionally intelligent, wholly original, and Austen-like stylist" (Washington Post).
The meeting will be held in-person and over Zoom. If you have not attended in the past two months and would like the Zoom link, please contact the office. Current participants will automatically receive an invite.
---
To become involved in Hadassah at Temple Judah,
contact one of the officers below:
Hadassah Officers



President
Becky Bunting
Secretary
Nancy Margulis
Treasurer
Becky Bunting
HMO Chair
Suisan Goldberg
Youth Aliyah Chair
Amy Heeren
Health & Wellness Chair
Suisan Goldberg
Book Group Chair
Nancy Margulis
Save
Save
Save
Save
Save
Save
Save
Save
Save
Save
Save
Save
Save
Save