Hadassah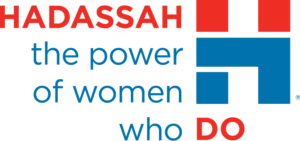 The Cedar Rapids/Iowa City Chapter of Hadassah sponsors various events, such as our Tu B'Shvat Seder and the monthly book club at Temple Judah. Our book club meets approximately every 6 weeks. Books are chosen by those attending, with the only requirement being that there is some Jewish connection. Everyone is welcome to attend, even if you have not read the book. Hadassah membership is not required. Check our Events Calendar for the next book club event!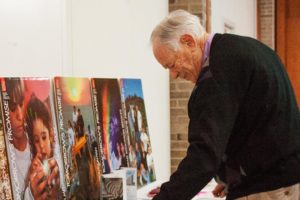 You can support  Hadassah by becoming a member of the Cedar Rapids/Iowa City Chapter, by attending an event, or by donating. When you support Hadassah's mission, it makes a difference in the lives of those around the world and in your own community.
---

Upcoming Hadassah Events 
for the
Cedar Rapids/Iowa City Chapter
Book Group & Coffee
August 21, 2019, 
7:00 pm
 at Temple Judah
The Two Family House: A Novel by Lynda Cohen Loigman
Everyone is welcome. Please bring a snack to share.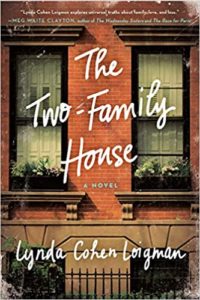 Loigman's debut novel is an engrossing family saga set in post-war Brooklyn. It focuses on two families that are inextricably linked by blood, marriage, and a long-held secret. Brothers Abe and Mort took over their family box business when their father died, even though Mort had his heart set on studying mathematics. The brothers share a two-family house with their children and wives.
As the story opens in 1947, wives Rose and Helen are themselves as close as sisters, happily bringing up their children together. Rose and Mort have three young daughters, and Helen and Abe, on the top floor, are bringing up four sons. Then, the two women get pregnant at the same time, deliver their babies together during a horrible blizzard, and make an instant decision to swap the babies that will change all of their lives forever. The story follows the brothers, their wives, and the children through decades.
Loigman's use of shifting perspectives allows readers to witness first-hand the growing consequences of long-festering secrets and the insidious lies that cover them up. This historical family drama has a dark underbelly, but Loigman's decision to let the reader in on the secret allows the setting and mood of the novel take over as the characters move haltingly toward redemption and peace. 
---
To become involved in Hadassah at Temple Judah,
contact one of the officers below:
Hadassah Officers



President
Becky Bunting
Secretary
Nancy Margulis
Treasurer
Becky Bunting
Membership Chair
Theresa Fishleder
HMO Chair
Theresa Fishleder
JNF Chair
Susan Goldberg
Book Group Chair
Nancy Margulis
Save
Save
Save
Save
Save
Save
Save
Save
Save
Save
Save
Save
Save
Save