Hadassah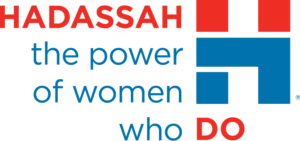 The Cedar Rapids/Iowa City Chapter of Hadassah sponsors various events, such as our Tu B'Shvat Seder and the monthly book club at Temple Judah. Our book club meets approximately every 6 weeks. Books are chosen by those attending, with the only requirement being that there is some Jewish connection. Everyone is welcome to attend, even if you have not read the book. Hadassah membership is not required. Check our Events Calendar for the next book club event!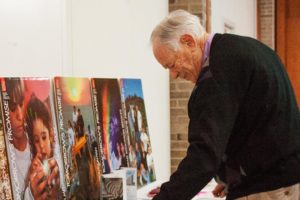 You can support  Hadassah by becoming a member of the Cedar Rapids/Iowa City Chapter, by attending an event, or by donating. When you support Hadassah's mission, it makes a difference in the lives of those around the world and in your own community.
---

Upcoming Hadassah Events for the
Cedar Rapids/Iowa City Chapter
Book Group & Coffee
September 28, 2021, 7:00 pm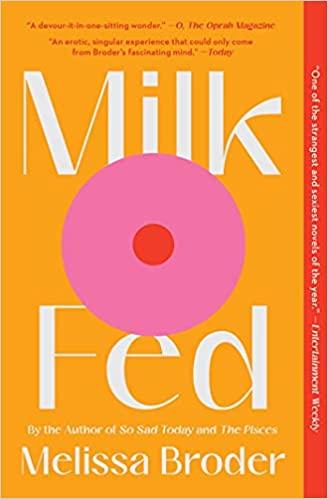 Milk Fed by Melissa Broder
Everyone is welcome.
Rachel is twenty-four, a lapsed Jew who has made calorie restriction her religion. By day, she maintains an illusion of existential control, by way of obsessive food rituals, while working as an underling at a Los Angeles talent management agency. At night, she pedals nowhere on the elliptical machine. Rachel is content to carry on subsisting—until her therapist encourages her to take a ninety-day communication detox from her mother, who raised her in the tradition of calorie counting.
Early in the detox, Rachel meets Miriam, a zaftig young Orthodox Jewish woman who works at her favorite frozen yogurt shop and is intent upon feeding her. Rachel is suddenly and powerfully entranced by Miriam—by her sundaes and her body, her faith and her family—and as the two grow closer, Rachel embarks on a journey marked by mirrors, mysticism, mothers, milk, and honey.
Pairing superlative emotional insight with unabashed vivid fantasy, Broder tells a tale of appetites: physical hunger, sexual desire, spiritual longing, and the ways that we as humans can compartmentalize these so often interdependent instincts. Milk Fed is a tender and riotously funny meditation on love, certitude, and the question of what we are all being fed, from one of our major writers on the psyche—both sacred and profane. 
The meeting will be held in-person and over Zoom. If you have not attended in the past 2 months and would like the Zoom link, please contact the office. Current participants will automatically receive an invite.
---
To become involved in Hadassah at Temple Judah,
contact one of the officers below:
Hadassah Officers



President
Becky Bunting
Secretary
Nancy Margulis
Treasurer
Becky Bunting
HMO Chair
Suisan Goldberg
Youth Aliyah Chair
Amy Heeren
Health & Wellness Chair
Suisan Goldberg
Book Group Chair
Nancy Margulis
Save
Save
Save
Save
Save
Save
Save
Save
Save
Save
Save
Save
Save
Save