RELIGIOUS SCHOOL & HEBREW PROGRAM
---
At Temple Judah we strive to create an environment that promotes a positive Jewish identity for our Religious School students from Preschool through 10th grade. We study Torah, Jewish history and holidays, the synagogue, God, life cycle and Jewish ethics and community action.
Our Hebrew program develops students' ability to read, translate and write Hebrew and understand Torah in preparation for becoming a Bar or Bat Mitzvah. Our Hebrew program is a prayer-based program. It is designed to help our students be able to read and understand formal Hebrew, and also to read their Torah portion — without vowels. We also have a music program designed to teach prayers and melodies heard in worship services.
Students who are within one year of their scheduled Bar/Bat Mitzvah date do not need to register for Midweek Hebrew. They will meet with the rabbi for individual tutoring in preparation for their ceremony. Please contact the rabbi directly to schedule these sessions.
B'nei Mitzvah Information
In addition to regular Religious School and Midweek Hebrew, students meet one-on-one with the rabbi 12 months prior to their Bar/Bat Mitzvah. Many youths chant their Torah and Haftarah portions and participate in the Friday night service as well as Saturday morning. During their Saturday morning service, they read and teach the congregation what their Haftarah portion means to them. Smaller can be better and with 2-4 B'nei Mitzvah a year, your child gets a quality, individualized Jewish education.
Camps
Camp. "Where it is cool to be Jewish."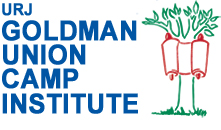 Memories and friendships that last a lifetime. Goldman Union Camp, OSRUI, and NFTY in Israel are just a few of the programs offered by the Union for Reform Judaism family of camps and youth programs.

NFTY in Israel is one particularly exciting program in which your child joins other teens from Temple Judah and the U.S. Midwest on an adventure to explore the State of Israel. Tour guide educators help them develop a deeper understanding of their Jewish identity and the history of Israel. To learn more about NFTY in Israel, click here.
Youth Scholarship
The Temple Judah Youth Scholarship Program provides temple youths with partial funding for trips to Israel and Jewish camp experiences. For more information please contact the Temple office.
---
online applications below

Save
Save
Save
Save
Save
Save
Save
Save
Save
Save
Save
Save
Save
Save
Save
Save
Save
Save
Save
Save
Save
Save