Hadassah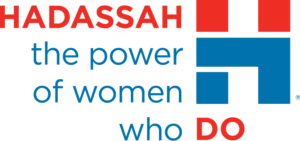 The Cedar Rapids/Iowa City Chapter of Hadassah sponsors various events, such as our Tu B'Shvat Seder and the monthly book club at Temple Judah. Our book club meets approximately every 6 weeks. Books are chosen by those attending, with the only requirement being that there is some Jewish connection. Everyone is welcome to attend, even if you have not read the book. Hadassah membership is not required. Check our Events Calendar for the next book club event!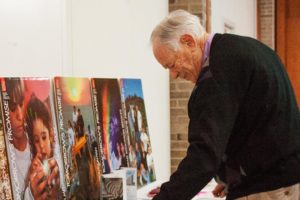 You can support  Hadassah by becoming a member of the Cedar Rapids/Iowa City Chapter, by attending an event, or by donating. When you support Hadassah's mission, it makes a difference in the lives of those around the world and in your own community.
---

Upcoming Hadassah Events 
for the
Cedar Rapids/Iowa City Chapter
Book Group & Coffee
February 19, 2020, 
7:00 pm
 at Temple Judah
Inheritance: A Memoir of Genealogy, Paternity and Love by Dani Shapiro
Everyone is welcome. Please bring a snack to share.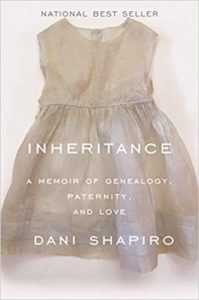 In this fascinating memoir, Shapiro (Hourglass) writes of how she questioned her identity when a DNA test revealed that she was not, as she believed she was, 100% Jewish. Shapiro grew up in an Orthodox family in suburban New Jersey; blonde-haired and blue-eyed, she often felt out of place in a family of dark-haired Ashkenazi Jews, yet she had shrugged off the physical differences. But when she got the DNA test results, the then-54-year-old began researching her family history, and within months she unraveled a narrative leading back to the 1960s and the early days of artificial insemination.
Her own parents had died, but now, with the support of her husband and son, she discovered her biological father, a doctor from Portland. Shapiro realized that her childhood, her ancestral lineage, and the foundation of her world were based on deception. "What potent combination of lawlessness, secrecy, desire, shame, greed, and confusion had led to my conception?" Shapiro writes. With thoughtful candor, she explores the ethical questions surrounding sperm donation, the consequences of DNA testing, and the emotional impact of having an uprooted religious and ethnic identity.
This beautifully written, thought-provoking genealogical mystery will captivate readers from the very first pages.
---

---
To become involved in Hadassah at Temple Judah,
contact one of the officers below:
Hadassah Officers



President
Becky Bunting
Secretary
Nancy Margulis
Treasurer
Becky Bunting
HMO Chair
Suisan Goldberg
Youth Aliyah Chair
Amy Heeren
Health & Wellness Chair
Suisan Goldberg
Book Group Chair
Nancy Margulis
Save
Save
Save
Save
Save
Save
Save
Save
Save
Save
Save
Save
Save
Save